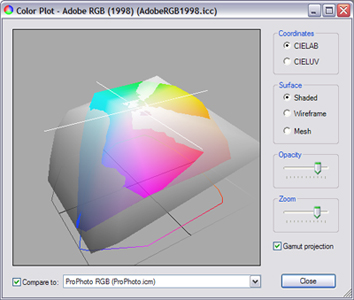 I have always used the Adobe Color Management control panel to calibrate my monitors. Apparently, I'm going to have to try something else tonight when I get home.
Microsoft has released a color management program to allow their users to do what Photoshoppers have been doing since man first started walking upright.
I have not tried it so I don't know if this will cause your computer screens to blow up or not (It probably won't.. but then again this is by Microsoft). You can download it by visiting this link (click here).
From the site:
Professional-level photographers and designers know that getting consistent, accurate color from file to screen to print and beyond is a requirement for great results.

However, until now Windows has lacked a central Control Panel interface for managing ICC color profiles and ICM 2.0 color settings across the system. The new Microsoft Color Control Panel Applet for Windows XP addresses this by adding a Color tool to the Windows Control Panel, making it easier for you to manage Windows color settings.
yay!